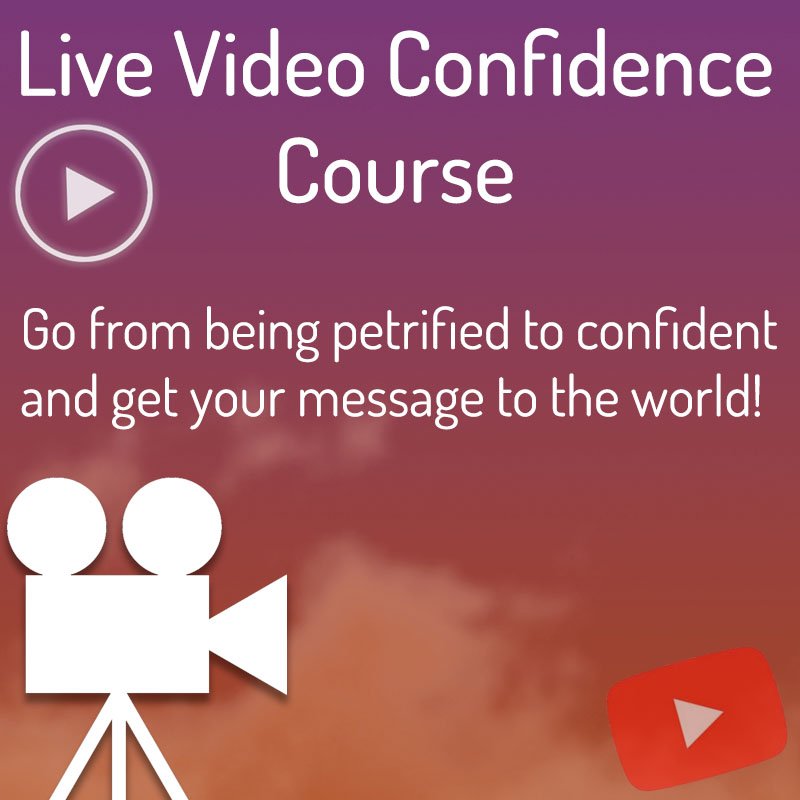 The only resource you need to help you break through those fears and blocks so you can go live with confidence and bring your personality and value to the world.
Over the next 9 modules you're going to learn…
Why video is so important
The reasons why we shy away from going on live video, or any video
Why the technology doesn't have to be complicated
How to deal with trolls and negative comments
How to plan your video topics and your videos themselves
And you're going to achieve…
Have plenty of content to talk about
Go live in a secret, safe space
Go live on your profile
Grow your confidence
Be much happier on camera
I encourage you to have a note pad, diary, journal, whatever you write in, to document your journey, your feelings and your successes.
I won't be showing you the steps to go live in Facebook, LinkedIn etc because they change over time, but a quick Google or YouTube search will give you the information you need for this. I will give you a few more tips in the accompanying text in each module.
So relax, get ready, we're going on a journey together!