Time to look at what you really want in life and begin having a vision of your life without doubts and limits. We look at what you want and where you want to be.
Let's identify those pesky doubts that are holding you back from the life you desire. Sometimes we have doubts and feelings and don't even realise how significant and powerful they are.
This is where it gets interesting and real. We look at whether those doubts are valid or a big pile of donkey doo! We take those doubts and seeing the other side of that fence and what can be achieved.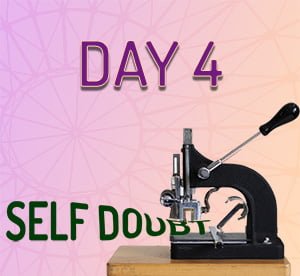 The process of crushing your doubts actually started in Day 3 but Day 4 starts to give you the mindset tools to go further, deeper and stronger. 
The final day is where we put it all together. We look at how far you've come in these few short days, how far you can actually go and how we can create a limitless life.