Description
The Visibility Bundle
This is the perfect bundle to help you to step out from the shadows and into your own spotlight, whether in written content, your own podcast, in live videos or even YouTube videos.
The thought of being more visible can feel scary but the 3 products in this bundle will help you with creating content and confidence, becoming comfortable clicking that "Go Live" button or being in the ears of people around the world via your podcast episodes.
But what does this give you? Good question!
Being more visible and doing it with more confidence leads to…
Growing your audience
Bringing in more clients
Making more money
Growing and scaling your business
Feeling fantastic
Being proud of yourself
All these will positively impact your life in wonderful and beautiful ways. It can be truly magical!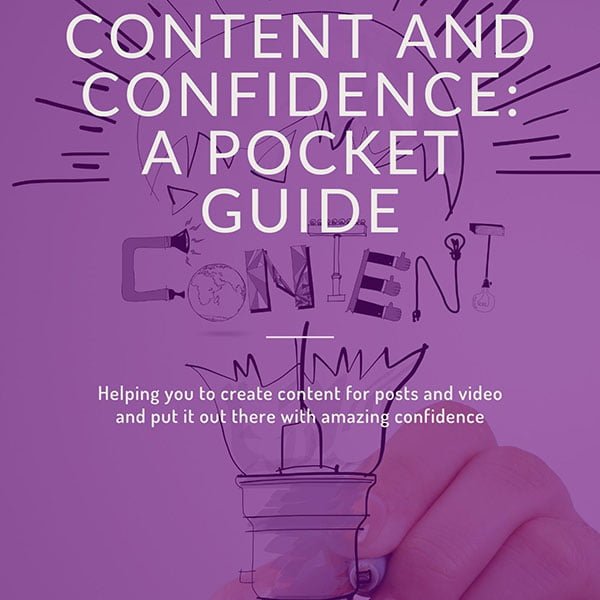 First in the bundle is the Content and Confidence Pocket Guide ($27 value)
A guide to help you to not only create content but to do it with confidence, whether it's text-based content or video content.
The guide has 5 sections that will take you on a journey to being a content master.
Getting Started
Were nothing without ideas
Mindset Mastery
Content Creation
Dealing with the trolls
Using the guide you will…
Feel happier to put yourself out there
Having a workflow and process to create consistent content
Apply the techniques to written and video content
How to deal with any trolls if they appear
Next in the Visibility Bundle is my Live Video Confidence Course ($99 value)
A course designed to help you to not only hit that "Go Live" button for the first time, but to keep going live, each time building more and more comfort and confidence.
Over  9 modules you're going to learn…
Why video is so important
The reasons why we shy away from going on live video, or any video
Why the technology doesn't have to be complicated
How to deal with trolls and negative comments
How to plan your video topics and your videos themselves
And you're going to achieve…
Have plenty of content to talk about
Go live in a secret, safe space
Go live on your profile
Grow your confidence
Be much happier on camera
And finally we have The Podcast Creator ($247 value)
This course is going to take you from being a podcast beginner to recording, editing and publishing your own podcast episodes with ease and confidence. You won't need another course to become a podcast expert!
You will learn:
Choose the tech you need such as microphones
Record your episodes
Edit your episodes
Find a podcast hosting service
Publish your podcast
Create your show notes
Produce the entire episode using multitrack editing
Getting your podcast onto the directories such as Apple Podcasts
Using AI to help you create episode ideas
This is a practical course which will get you going on your podcast journey quickly and in easy to follow steps.